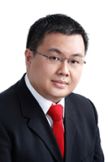 Master Shawn Yuen
Specialise in Chinese Name Selection,
Name Card Design and Feng Shui Audit.
Contact: +65 - 97931166
Email: shawnyuen@ymail.com
Chinese Name Selection:
Everything starts with a name that is why the Chinese takes Chinese name very seriously. However Chinese name itself has a lot school of thoughts and different masters have different preference or methods for Chinese name. In MY Bazi Fengshui, I have learned various methodologies and have managed to combined them into Chinese name selection.
My school of thoughts in Chinese Name selection includes the basic ones like, 81 strokes, three talents & five structures and Chinese horoscope naming convention. Price of each Chinese name selection:
$188 per Chinese name (One amendment per name only)

Fengshui Namecard Design:
Name card is an important marketing tool for your company and best part is that you can incorporate Fengshui principle into a name card that can help you generate more business leads for you company. Price of each name card design (service):
$288 for one design
Destiny Analysis Pricelist:
Analysis will be base on spouse, wealth, children, career and wisdom luck. Health luck is not given as I personally feel that I am a destiny analysis consultant, not a doctor. Each session will be around 60 minutes, a Bazi chart is given to the user on the spot and a personal abundance card will be given at the end of the session. Price for each analysis:
$288 per session


Fengshui Audit Pricelist:
The main objective in Fengshui audit is to allow the occupants in their property to achieve prosperity and harmonious effect in our residence or office. This translates to Qi management in our modern terms. So with my Fengshui methods you will are not required to call me again after the audit unless you wish to do so.
Each audit comes with a brief Bazi analysis for the occupants so that it will help them to strategise their year ahead. The prices are as follows:

HDB
3 Room Flat : $488/=
4 Room Flat: $588/=
5 Room Flat: $688/=
EA/EC Flat: $788 /=

Condominium
Studio/Single Room: $788/=
2 Room: $788/= (Not more than 1,000 SQFT)
3 Room: $888/= (Not more than 1,300 SQFT)
4 Room: $988/= (Not more than 1,500 SQFT)
Penthouse: $1088/=

Office
$2/SQFT

Date Selection:
A good start is the half battle won. This is what the Westerners believe. And for the Chinese, we believe that a good date and time selected will help to us perform the task in ease. Be it engagements, renovation, marriage, opening ceremony, house shifting or even contract signing, I will come out with a list of dates for your reference. Price for each event as follows:
$388 per event

Things to note:
1) All the above pricing are quoted base on Singapore dollars.
2) There will be no charge is there is no Fengshui audit done.
3) Cash term only.