I had completed all Master Andrew's courses which I didn't start with this intention
when I first enrolled in his Zi Wei Dou Shu course.
Upon completion of 3 levels, I realised two fundamental things
that provided me the motivation to complete all Master Andrew's courses.
1. Master Andrew is truly a mentor in metaphysics where his teaching
are all coming from knowledge that is fully applicable in real life.
This truly allows me to gain a good understanding of the concepts
and see them in real life application as much as myself.
Master Andrew is a mentor who does not keep any secrets with him
where he discloses all methods which he had personally applied
and proved that works for anyone.
This is how serious he is with his work.
2. Being able to have a good mentor is indeed a blessing.
On top of this, Master Andrew's course is packed with case studies
where it allows learners to gain skills (Knowledge & Application)
directly from the lesson itself.
The above are the main reasons that form my motivation in completing
all his courses as it's indeed truly nourishing, rewarding and fruitful
to complete his courses.
This allows me to further understand, develop and improve upon myself and my skill sets.
Thus, for the potential people who are interested or keen in understanding
or learning metaphysics, I would recommend Master Andrew as your
number one choice as his courses are easy to understand,
highly applicable and his support to you is certainly very helpful for you
to become independent of practising what you have learned in his class.
I eagerly look forward to Master Andrew's new courses
and his yearly convention as Master Andrew continuously groom
his students year after year even though he is about 30 years in this trade.
Kudos to Master Andrew.
Thank you
Best Regards
Justin 18 May 2023

---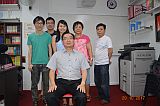 I first attended master Andrew Tan for zi wei dou shu course on oct 2017, and still vividly remember since then how I started my journey in learning Chinese metaphysics (CM) with him (you can see me as little boy wearing green in the picture from 2017, btw, with "little boy" I mean with the infant knowledge in this vast subject, not that literally boy here, haha). For this past 4 years plus, master Andrew Tan has been teaching me all the courses from destiny course (zi wei, bazi), to Feng Shui course, and then divination course (mei hua, qi men) and face palm analysis. With recent newly launch past life analysis, it has been provided me quick assess to whom I can be partner with rather than the need to find bazi.
All in all, I am very grateful with the knowledge master Andrew Tan has transferred to me for CM study and practice. He is willing to share all his accumulated knowledge he has gained from the past to me and other students unconditionally without hesitation. What makes me respect master Andrew Tan is that, he is the only teacher so far that provide the student his own bazi and analysed it with the class as live example, what is his weakness and his strength, and from then provided valuable advices to us in the journey of learning this interesting field.
As Chinese is not my language, at first I am a bit worried on how I can progress in the field with the thought that without knowing Chinese, I cannot access the old text to learn the essence of the subjects. But my worry has been wailed off with the guidance of master Andrew Tan through his class English teaching, so it is very accessible for foreigner in terms of going deeper to CM. Even though the course content from master Andrew Tan seems to be intimidating, but fret not, his syllabus is superb and you will have fun during the class, as I did ??. Beside the fun, master Andrew Tan provided the students knowledge that not just from the surface, but from the deep original theory to the application of zi wei dou shu, bazi and Feng Shui.
We all know with just only seven colors, Michelangelo had made an incredible painting; with just 7 notes of music, Beethoven had orchestrated great composer works. And with only 5 elements in CM, with the guidance of master Andrew Tan, the theory of produce / counter and combination, which is represent the soul of bazi reading, I'd say till now I am quite confident corporate it in reading yearly event for my family and friends. With only 14 main stars in zi wei, master Andrew Tan has guided me how far that we can relate it to, e.g. mother's 3rd uncle's son with our own zi wei chart, rather than the other party's chart. You can experience yourself ??
By large, as I have witnessed the increased trend that CM is more accessible to common people like us nowadays rather than in the past, the choice of attending good teacher is important. By large, master Andrew Tan is the teacher that I will not hesitant to recommend if anyone asks me for recommendation, or if I ever be famous in the field (I hope not, haha), SOCM is the school that I am proud of to be graduated from.
Mai Minh Tien, 21 April 2021
---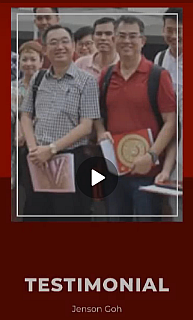 Jenson Goh
---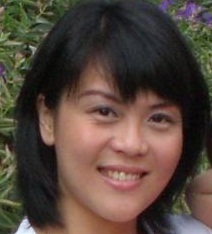 Master Andrew Tan is a great teacher as he generously shares knowledge with his students and also teaches us how to improve our lives. He is a sincere and good-hearted teacher and I have learnt a lot from him in terms of metaphysics knowledge and improving our character. I am grateful for that. His lessons are very enjoyable and definitely value for money.
- Claudia Mok, 24th Intake
---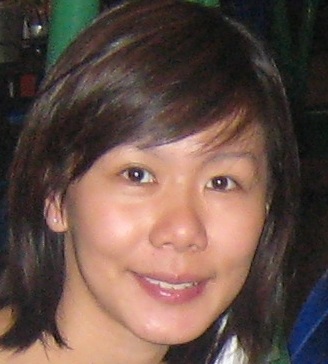 Master Tan teaches what he practises. His willingness to share and impart his wealth of knowledge in fengshui has benefitted us a great deal. Fengshui is an art of living in harmony and it has no religious background. He taught us that fengshui can be practised with simplicity and minimalism and that indeed fits well in today's modern living! He brings practicality to his lessons by having on site case studies for us to apply what we have learnt and that brings classroom lessons to life!
- Iris Ho, 24th Intake
---